Brevo
It was born in 2019 from the many years of experience of the former world championship rider Domenico Brigaglia and Evotech Srl, specialized in the manufacturing of special aluminum parts for the motorcycle world. Domenico, has found the best possible partnership in Evotech, because the company designs and manufactures all components in-house and consequently is able to take care of all the necessary upgrades to optimize every single product that leaves the factory.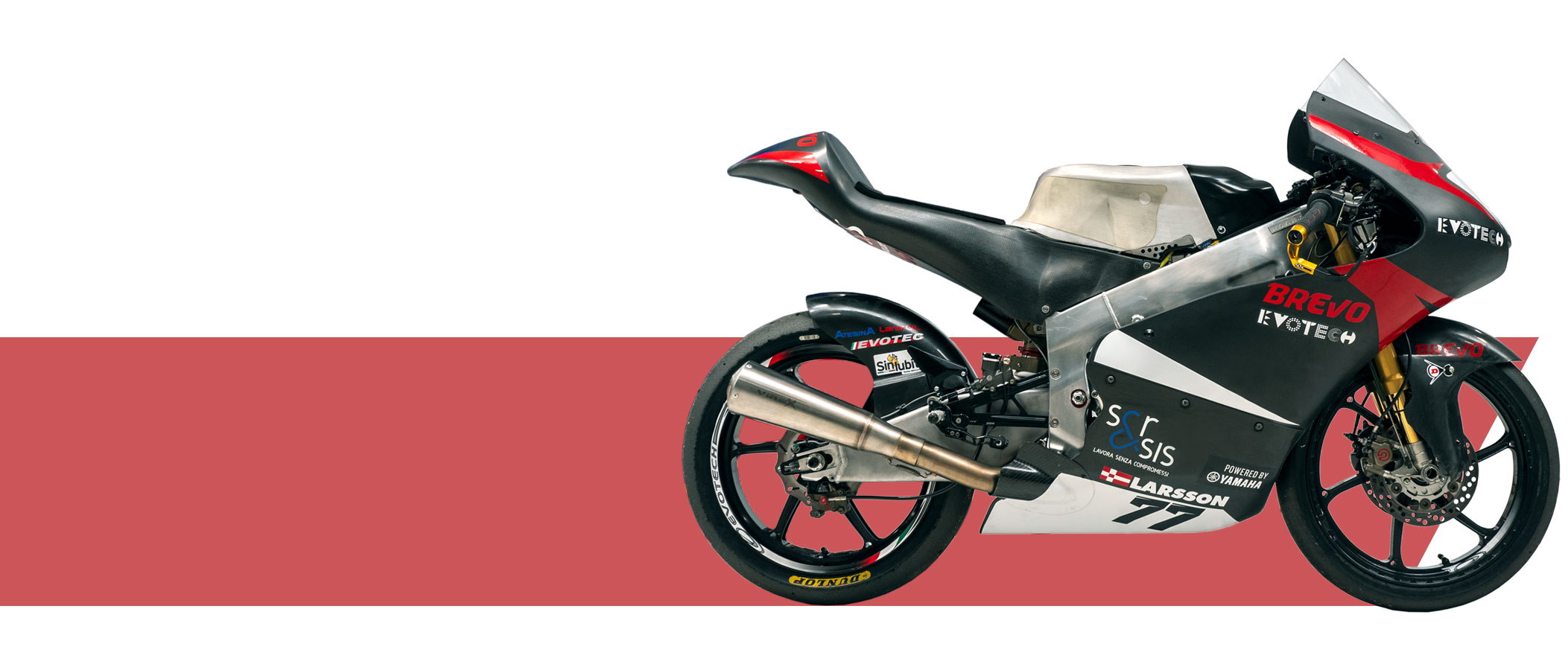 100% italian product
The goal has always been to create high-quality engineering, performant, and technological chassis. Hence the first model, PM3 2019. It has immediately succeeded thanks to the podiums won by Filippo Bianchi in the CIV (Italian Pre Moto3 Speed Championship) that affirms BREVO as a leading brand among European chassis manufacturers.
The following years have been very important for Evotech. Indeed, they bring to many technical and aerodynamic improvements which implemented the model, positioning it towards the top, and thus confirming the capabilities of the brand. This is not a point of arrival but a starting point for a new type of product able to bring attention on the quality of Made in Italy and if we want to say it of Made in Trentino.
The Evotech lab, thanks to one of the latest generation reverse engineering systems (Scan Arm CAM2 Faro), allows you to acquire any object or part of a motorcycle quickly and accurately. The highly specialized designers model the details dictated by Evotech own style and adapt them to specific applications by carrying out the necessary tests with the aid of a Rapid Prototyping system.

Evotech
Evotech pursues the policy of "100% Italian product" and the products exported all over the world proudly show the words "Made with passion in Italy".
The strengths of the company are 3: The quality of assistance, a team of experts is always ready to answer and assist the customer. Fast deliveries, orders are processed in the shortest time possible thanks to the well-stocked warehouse. Evotech products are all plug & play, the customer can make the assembly and disassembly of the piece without having to modify the structure of his motorcycle.